Welcome to the Bishop Dwenger Media Center! The Media Center is available during the day for student use before and after school, during lunch periods, in study hall or with a teacher pass. While in the Media Center students can take advantage of our large selection of books for simple reading pleasure, school assignments or research. Students may also use computers while in the Media Center for research, homework, Canvas and email.
Hours:
Monday - Friday       7:30 am - 3:30 pm
Book Bundles - Check out the Library's new interactive book bundles!  You can check out a book and create a masterpiece at the same time.  We have something for everyone: from drawing, to writing, to duct tape art, you are sure to find something fun and relaxing. Included in each bundle is a library book, along with all the materials you will need to make a creation of your own. To check out any of these bundles, simply email Mrs. Schriner at jschriner@bishopdwenger.com and make sure you tell her which bundle you would like.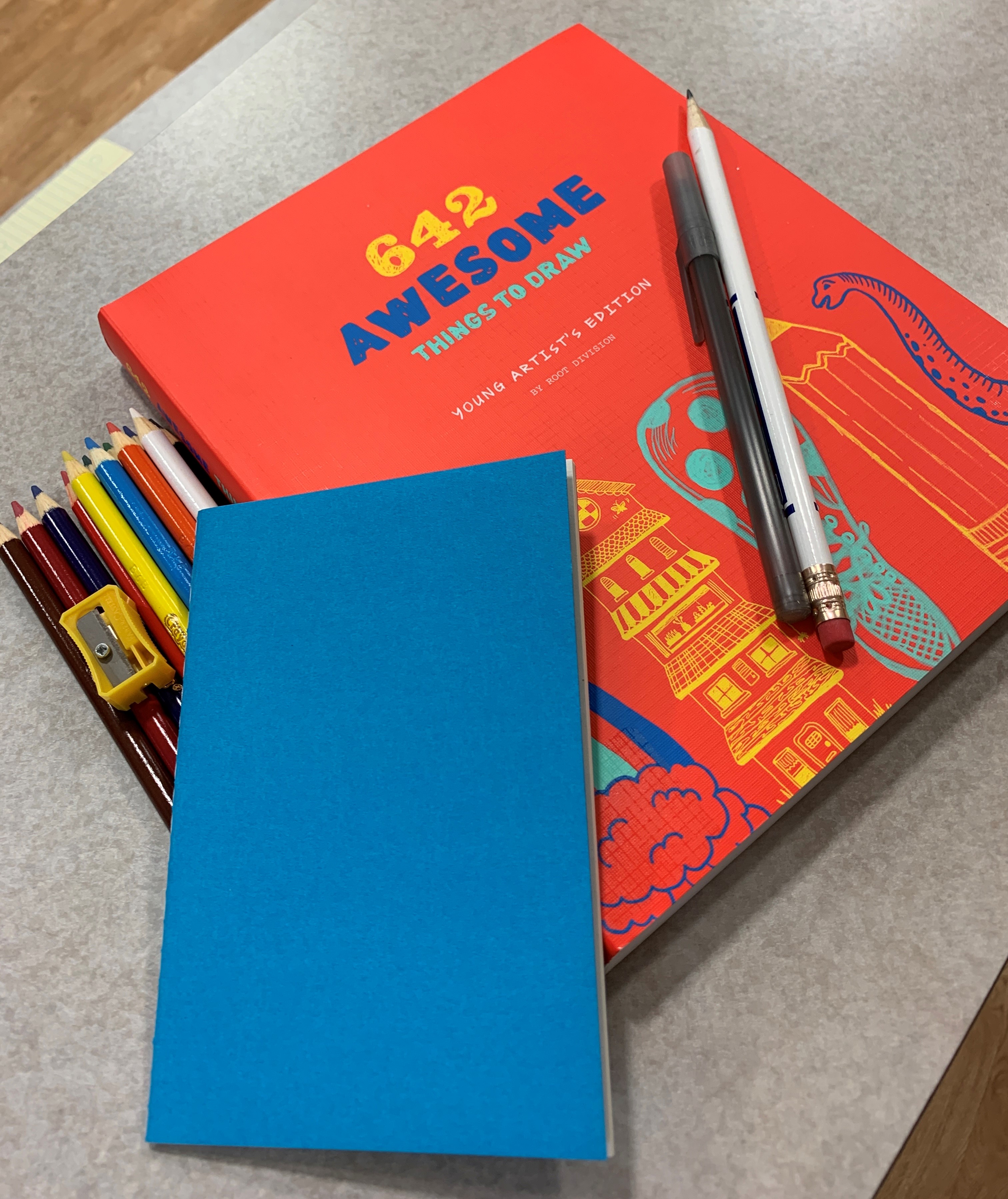 IMPORTANT LINKS
BD Books- The library catalog for Bishop Dwenger High School is available online.   
Magic Wall/E-Books- Bishop Dwenger's e-book collection is located on the website called "The Magic Wall". You can download e-books from our collection to your tablet, I-Pad, Smartphone, Kindle Fire, or PC either at home or at school. Use the instructions provided in the area called the "App Zone". Feel free to contact the library media center or the IT department to receive help downloading the e-books if you need it.
SIRS Researcher- ProQuest offers a growing family of classroom-focused, subscription-based educational resources that support the 21st Century information literacy needs of teachers and students across all curriculum areas.
INSPIRE- Indiana's Virtual Library, provided free of cost to residents of Indiana. INSPIRE is a collection of academic databases and other informational resources that can be accessed by Indiana residents using any computer equipped with an Internet Protocol (IP) address located in Indiana and a Web browser such as Firefox or Internet Explorer. INSPIRE includes the following types of content: magazine and journal articles, websites, pamphlets, images, almanacs, library catalogs, and more.
Gale Opposing Viewpoints- Discover pro/con perspectives from authoritative voices. This database is free to Allen County Public Library patrons. Log in: ACPL card number.
CQ Researcher- is an online database which delves into a wide variety of contemporary topics. Each report gives an overview of the subject and then proceeds to cover the past, present and future outlook of that subject. Charts, graphs, and a debate question related to the topic are included. As an extra bonus, any updates to the original article are noted.
Allen County Public Library- The public library catalog