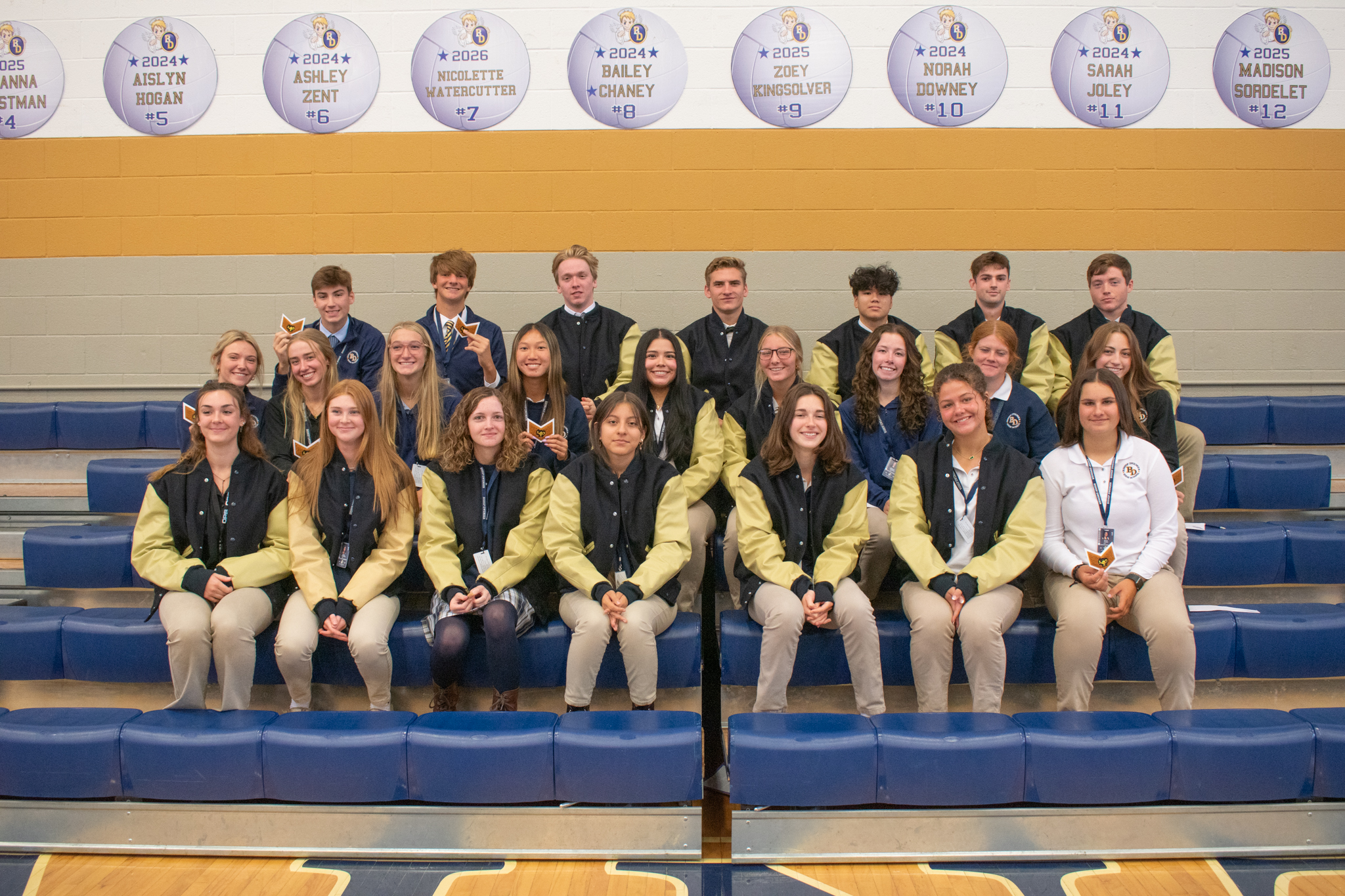 At Bishop Dwenger we take great pride in our academics and celebrate those that excel through hard work and use of their God-given scholastic talents.

So as to recognize those students earning their third semester as a Bishop Dwenger scholar, the school has instituted the presentation of an Academic Jacket to those qualifiers. Bishop Dwenger High School's goal in instituting this program has been to make visible to the public the school's high regard for academics. 
Congratulations to the following students!
Grade 12

Taylor Aselage 
Haley Atkinson
Miriam Bryan
Kenneth Eichner
Brady Meyer
Morgan Palmer
Addeson Steffen
Grade 11

Emmalynn Boger
Chloe Cagnet
Marisa Carey
Abigail Gillespie
Grant Hilger
Cindy Macias
Ashley Myers
Isaac Nicholson
Isabelle Nill
Michael Nguyen
Grant Pikel
Kasey Reinking
Chloe Schleinkofer
Anthony Segyde
Sarahi Vargas
Anna Yoder